We like to work together and it shows! With a warm smile and a friendly hello, our friendly and talented dental team will assure that you will be comfortable and well-taken care of in a relaxed environment. If you have questions, just ask and we will be eager to help you.
Our team: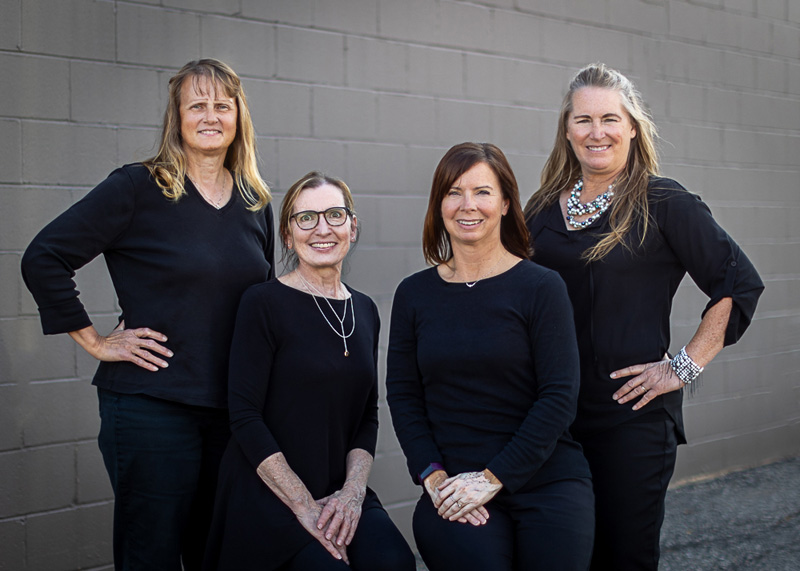 These are the four faces you will see when you arrive at your appointment!
---
---
---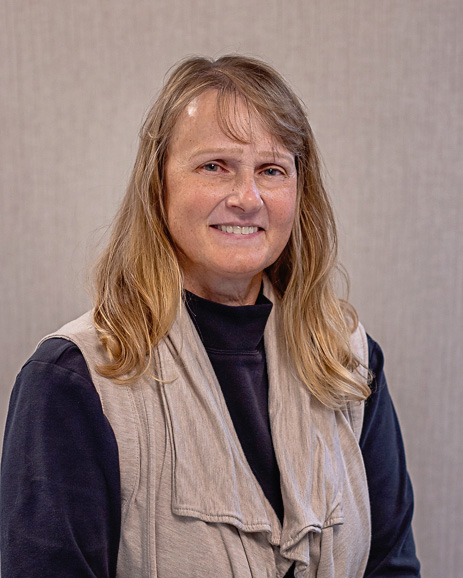 Kim
, Office
I was raised on a farm in the southeast corner of North Dakota, along with three older sisters and two younger brothers. My husband, Mark and I moved to Grand Forks in the early 1980's, so we now consider Grand Forks our home. I graduated from North Dakota State School of Science with a degree in Business. I have been working with Dr. Bridgeford for over 30 years.
We have a cat named, Penny, who we adore. We love animals and believe in animal rescue. I enjoy UND hockey and football games, gardening and doing crafts in my spare time.
---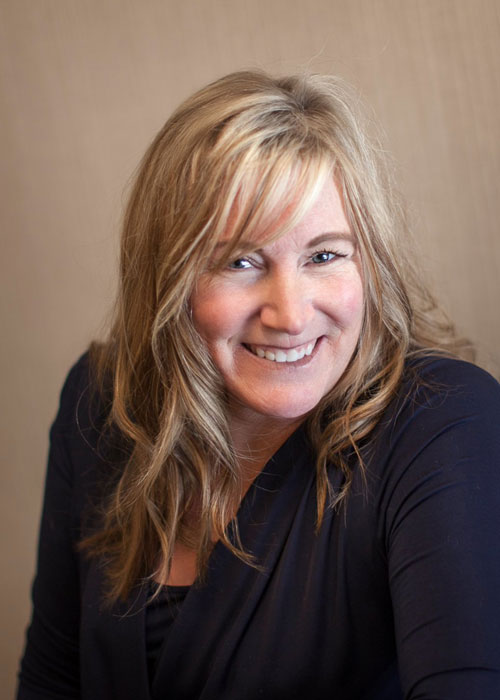 Melinda
, Appointment Coordinator / Financial
I was born and raised in Grand Forks. I graduated with a degree in Dental Assisting from Bemidji Community and Technical College. I chose to further my education and pursue a Bachelor's of Science from the University of Minnesota.
My husband, Paul is a farmer in the Red River Valley. He lives, eats and breathes to play in the soil. I, on the other hand, live, eat and breathe for my two horses and four cats, whom I consider my children. I also enjoy playing the piano, being active in the church, and spending time with family.
God has blessed me with a passion for dentistry. I am proud to say that I have worked for Bridgeford Dental for over 25 years. I genuinely enjoy my relationships with our patients and thrive on learning the details of every individual's story. I am in the business of assisting in saving thousands of teeth.
---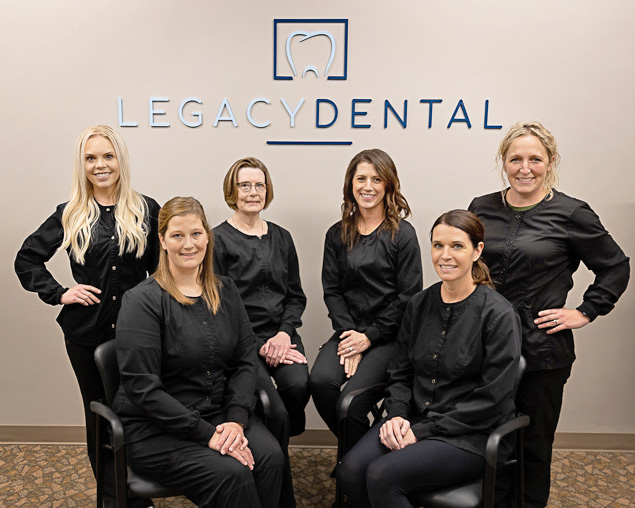 Our Dental Hygienists!
---
---
---
---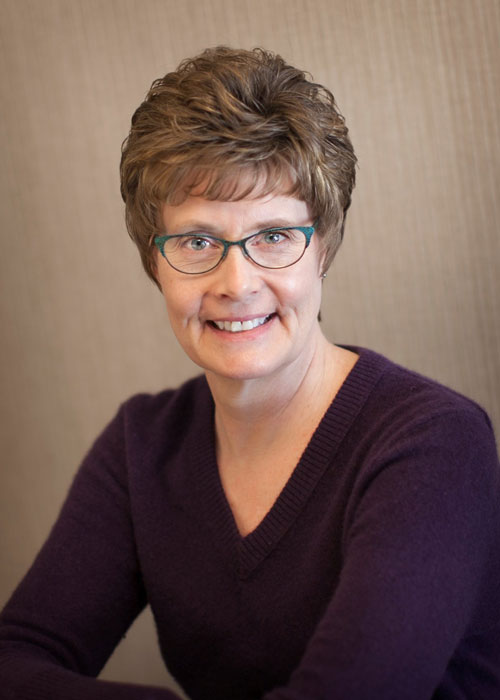 Diane
, Dental Hygienist
I was born and raised in Warren, MN. I spent over 32 years in Aberdeen, SD, and recently moved back to the area. I have two grown children. My son lives in Fargo and my daughter in Aberdeen.
I have been a dental hygienist for 35 years. I am currently cross training to be a part-time dental assistant when I'm not practicing dental hygiene. When not at work, I enjoy walking, sewing and doing crafts. I also like relaxing at the lake and since moving back, I am blessed to be able to spend more time with my family.
---
Steph
, Dental Hygienist
I have worked for Bridgeford Dental since 2009. I received my Associate's Degree in Dental Hygiene from St. Cloud Technical College.
I am married to my husband, Andy. We have three young children that keep us busy. I enjoy spending time with my family, tending to my vegetable and flower gardens and relaxing at the lake in the summer.
---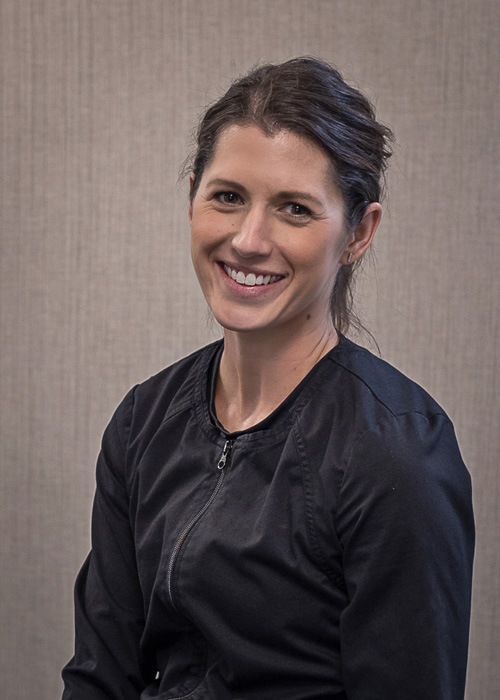 Liz
, Dental Hygienist
I was born and raised in Grand Forks, ND. I have enjoyed working as a dental hygienist, in Grand Forks, ever since graduating from NDSCS in Wahpeton with my Dental Hygiene degree in 2008. I love getting to know each and every one of my patients and customizing their treatment to their dental needs and goals.
My husband, Eric and I have two young boys that keep us on our toes and on the move with all of their activities. We enjoy spending a lot of time outdoors, golfing, attending sporting events and traveling. I also enjoy cooking, drinking coffee, reading and spending time with friends.
---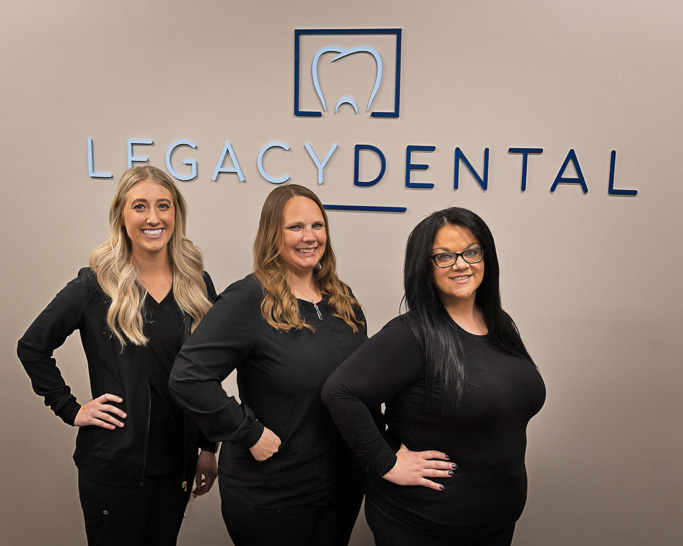 Our Dental Assistants!
---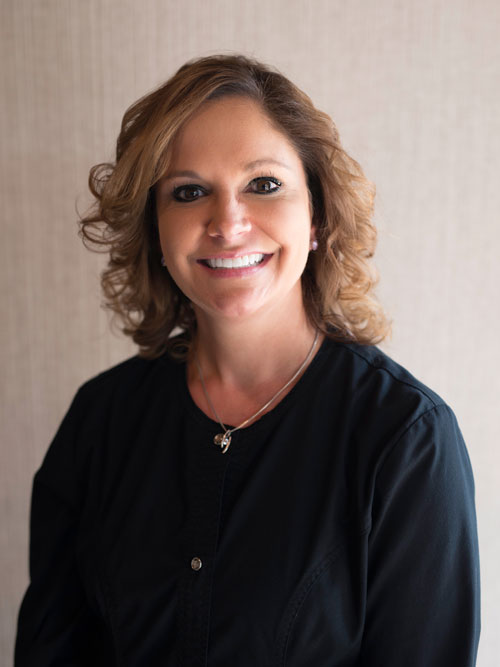 Kelly, RDA, CDA
Dental Assistant
Kelly hails from Arthur, ND and received her dental assisting degree from Northwest Technical College. She loves the variety that dental assisting provides, and enjoys seeing the before and after results of esthetic dentistry as well as patients leaving with great looking smiles. Outside of work, she enjoys being outdoors, riding bike and going for walks. She also loves spending time at the hockey rink watching her three sons doing what they love most.
---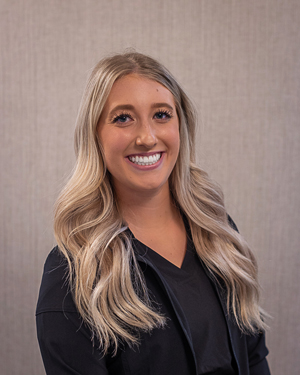 Britney
, Dental Assistant
I was born and raised on a farm outside of Cavalier, ND. I graduated with a degree in Dental Assisting at NDSCS in Wahpeton, ND. I moved to Grand Forks after graduation to be closer to my friends and family. I enjoy being outdoors, hanging out with friends and family, and going home to see my dog.
---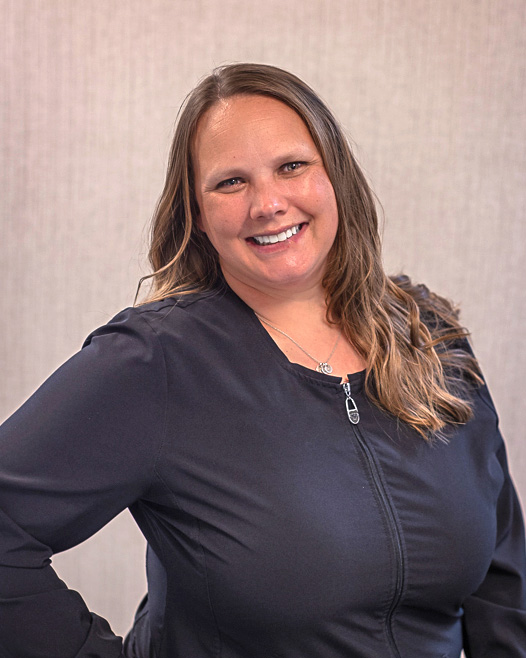 Christine
, Dental Assistant
I was born and raised in Williston. I graduated from MN State Community and Technical College with a degree in dental assisting in 2012.
Outside of work, my husband, Chad and I stay busy chasing our 3 kids. I enjoy spending time with family and friends. I also like to read, bake, and enjoy the outdoors.
---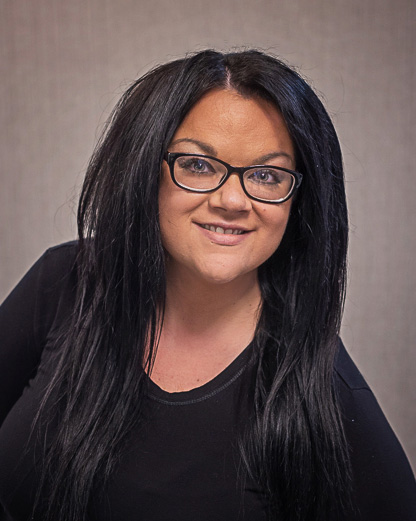 Ali
, Dental Assistant
Grand Forks native, Ali, leads our office in instrument sterilization, inventory, and equipment maintenance. In her spare time she likes to travel with her husband and daughter, cooking, gardening and playing with their dog, Cooper.
---